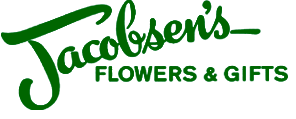 877-688-3434 • 248-681-5300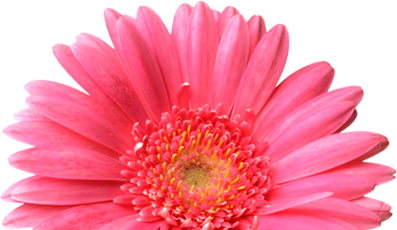 Privacy & Security
We are committed to protecting our customers' privacy. We feel it is important that you fully understand the terms and conditions under which we use the information we gather from you through the use of our websites. Please read this Privacy Policy carefully to understand how we will use and protect your personal information. We will never share your personal information with anyone.
What Information we Gather and Why
We strive to consistently provide our customers with quality goods and services, excellent customer service, access to useful information, and an overall pleasant interactive experience. We gather personal information to allow us to communicate with you, to process your orders, to provide an enhanced and more personalized interactive shopping experience and to inform you, and your gift and message recipient, of special offers and discounts.
Through our Web Site and emails, including but not limited to, when you place an order, surveys, contests, sweepstakes, promotions, content submissions, requests for suggestions, online registrations, and in connection with other activities, services, products and resources we make accessible through or available on the Web Site, we may collect the following information: your name, address, telephone number, email address, title (gender), birth date, billing information (credit card number, expiration date and billing address), occasion type (birthday, Mothers day, etc.), products purchased, any relevant promotion code and the gift and message recipient's name, address, telephone number, email address, and any other information you provide to us. Information you enter may be collected even if you cancel or do not complete the intended use, registration, or order process. Users may also add to their recipient list the name, address and telephone number of friends or other persons to whom they may wish to send gifts, or expressions to. Only registered users have the right to view and edit their recipient list entries.
Technology
We make use of Java, JavaScript, Macromedia Flash, Flash Action Scripting, and cookies. If any of these components are disabled by your browser you may not have access to more advanced features of our website.

How we use "cookies" and "Action Tags"
A "cookie" is a small file stored on your computer by a Web site, which gives you a numeric user ID and stores certain information about your activity on the site. We use cookies to let us know that you are a prior customer or user and to provide certain features to you. We do not store any personal information (except your name) or financial information about you through the use of cookies. Most web browsers automatically accept cookies, but most allow you to instruct your browser to prevent the use of cookies. However, if you disable this feature, certain aspects of our website such as the recipient lists and ordering system, may not function properly.
How we use the information we collect about you.
We use information we collect to communicate with you, to process your orders, to provide an enhanced and more personalized shopping experience and to inform you, and your gift recipients, of offers and discounts from us. Any email sent to you, or your gift recipients will always include a link to our Privacy Policy and a link to use if they wish not to receive further emails.
In the event of a merger, consolidation, or sale or transfer of all or substantially all of the assets or business of the Company by, with, or into another company (a "Successor"), one of the assets which would generally be transferred is the information we collect from our customers, and users. However, the use of this information by any Successor would still be governed by the terms of this Privacy Policy, as amended from time to time, including any amendment after such transaction, and you will continue to have the right to opt-out of sharing your information with third parties.
We may disclose any information you provide to us (i) when we believe disclosure to be appropriate to comply with any law, regulation, or governmental or law enforcement request, or to comply with judicial process; or (ii) if such disclosure is necessary or appropriate to operate this Web Site or to process any orders or registrations or to conduct any promotions, contests, or sweepstakes you participate in; (iii) to protect the rights or property of the Company, its Affiliates,, users, customers, recipients, Members, Sponsors, Providers, Licensors, or Merchants (as such terms are defined in the Terms of Use).

Portions of the Web Site (such as our user registration and recipient list) may require registration and login processes in which you will select a user ID and password (collectively, the "Password"). Any Password provided to you will be the exclusive property and confidential information and may be used by you solely for your individual use of our Web Site. You are responsible for maintaining the confidentiality of any password provided to you. All activities that occur using your password are your responsibility, whether or not authorized by you. You agree to immediately notify us of any unauthorized use of your password or accounts.

Your Security
If you place an order our Web site encrypts your credit card number you submit prior to transmission over the Internet using secure socket layer (SSL) encryption technology. This technology works best when the site is viewed using Mozilla's Firefox browser, Microsoft's Internet Explorer® or Netscape Navigator®. However, no transmission of data over the Internet or any other public network can be guaranteed to be 100% secure. Although we make reasonable efforts to safeguard your personal information once we receive it, we cannot warrant the security of information you transmit to us.

We welcome your feedback concerning this Privacy Policy. Please send your comments and questions to comments@jacobsensflowers.com.